Autocad in Civil
Autocad the computer program that is used in everyday life for many different projects. This article is going to show the basics of this program about use in

Civil Engineering

Projects. It will also show how to create a pentagon, star, and moon all connected with one another, as well as making them different colours. Civil and Architect both use it to draw 2D and 3D design of bulidings, bridges, roads etc.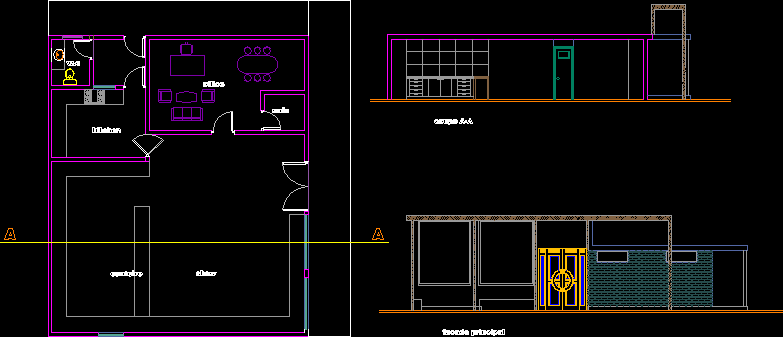 Use of AutoCad in Civil
AutoCAD is widely used in the civil engineering field because of its ability to plan sites a lot easier then hand drawings. The main thing is that if you want to draft any civil engineering structure (2D, 3D) such as buildings, bridges, roads, drainage, pipeline, dams, intersection etc. with accuracy, speed and that can be easily edited, AutoCAD is the best option. I could talk for a day about the importance of AutoCAD, still may miss some of the points.
AutoCAD as an 2D-engineering drafting tool: You can use AutoCAD to draw accurate 2D drawings for any engineering domain and also use AutoCAD to render to 3D models to help in visualization of the end product. It helps engineers to design, analyse and solve design issues resulting in accurate designs.
.
Above fig: 2D drafting of building plan, intersection and contour lines




3D View: AutoCAD help model 3D objects with colors, materials and/or textures applied to various surfaces making them vivid and easier for the user to visualize the end product.




3d Design
Above fig: 3D drafting of building and bridge repectively.
Accuracy: AutoCAD enables you to draw with fractional dimensions and also define precision to any number of decimal places, which is not possible to achieve in hand-drafted manual drawings, hence offering accuracy in all dimensions.
Speed.
Easy to use and edit:
Powerful Graphics and realistic view:
Default AutoCAD Shortcuts
AutoCAD commands can often be long winded and hard to type especially if they are being used repeatedly. As such command shortcuts have been part of the software for some time now.
Many users do not make use of them (some Keyboard Kings included). The table below shows some of the One Key Shortcuts included within the software by default:
| | | | | | |
| --- | --- | --- | --- | --- | --- |
| Alias | Command | Alias | Command | Alias | Command |
| A | ARC | H | HATCH | Q | QSAVE |
| B | BLOCK | I | INSERT | R | REDRAW |
| C | CIRCLE | J | JOIN | S | STRETCH |
| D | DIMSTYLE | L | LINE | V | VIEW |
| E | ERASE | M | MOVE | W | WBLOCK |
| X | EXPLODE | T | MTEXT | Z | ZOOM |
| F | FILLET | O | OFFSET | | |
| G | GROUP | P | PAN | | |
Default AutoCAD One Key Aliases (Shortcuts)
3D Design